CABIN 83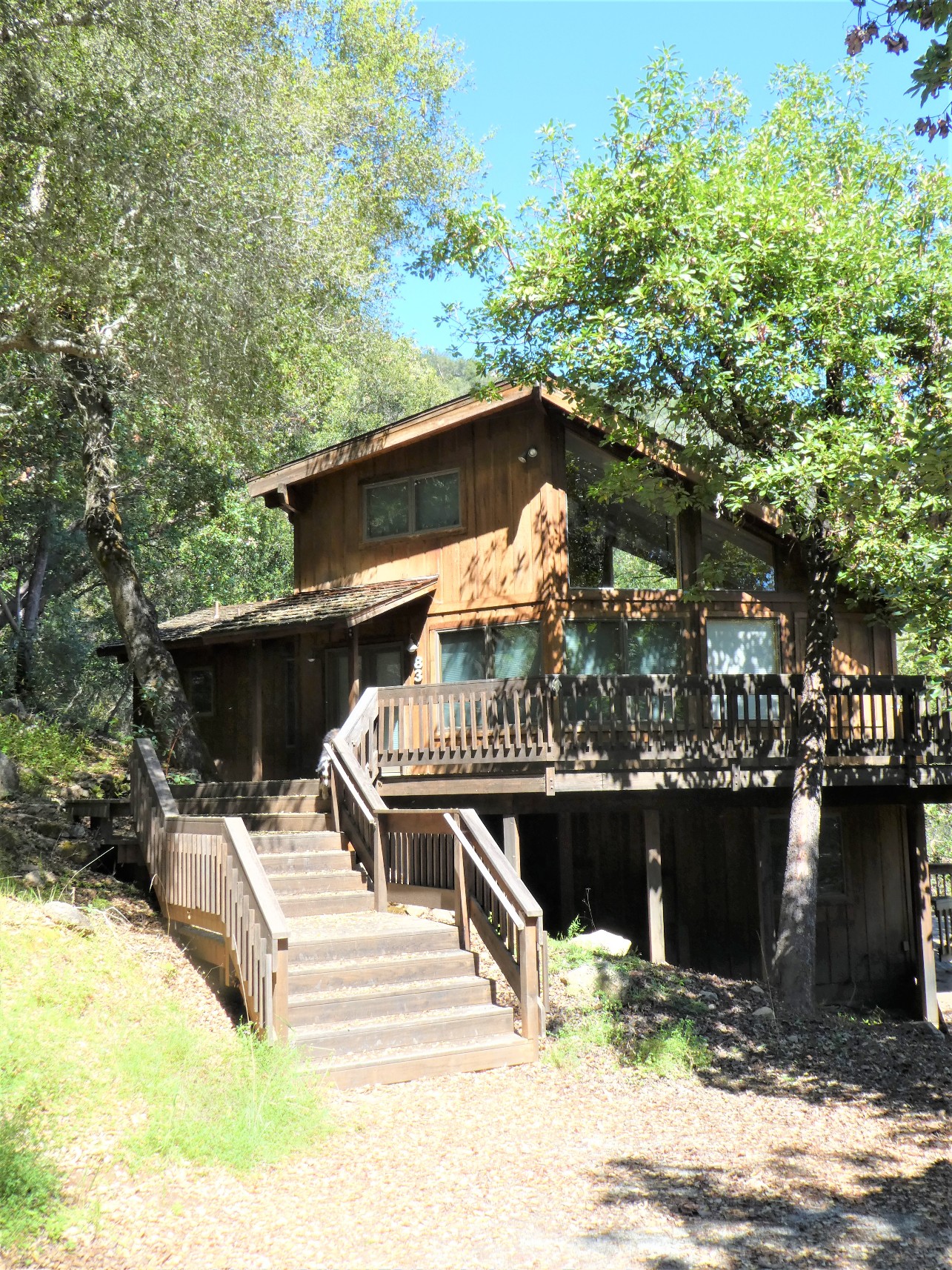 Cabin 83 is a multi level 3 bedroom, three bath, 1700 sq ft cabin perfect for a multi generational ownership. It has a large private deck with an outdoor kitchen/BBQ. It's exterior is a beautiful hard to find Redwood siding. With a large paved parking and grand stair entrance to the deck. Asking $395,000.00
Rough cut Cedar was used throughout the cabin.
The kitchen is set up for open entertaining.
Lots of windows set off the dining area.
Extremely high ceilings make for a wonderful Living Space with the native Granite stone fireplace the focal point.
The views from the deck are exceptional.
The outdoor BBQ/sink makes for easy cooking.
The Master Bedroom has open access to the deck.
The downstairs bedroom with it's own bath is perfect for visitors or Grandma!
The upstairs is a large space that could sleep many kids, with it's own bathroom too!
The bathrooms are compact yet plenty of space.
Utility room is perfect for longer stays.