CABINS FOR SALE
There are a total of 103 cabins located on San Clemente Rancho. Many are located along some portion of the creek which runs through the property. Usually there are a few cabins which come up for sale. The following is a list of the cabins that are currently on the market. Click on the photo of the cabins to see more pictures of each unit. All prices for the cabins listed are asking prices, offers are accepted.
CABIN 28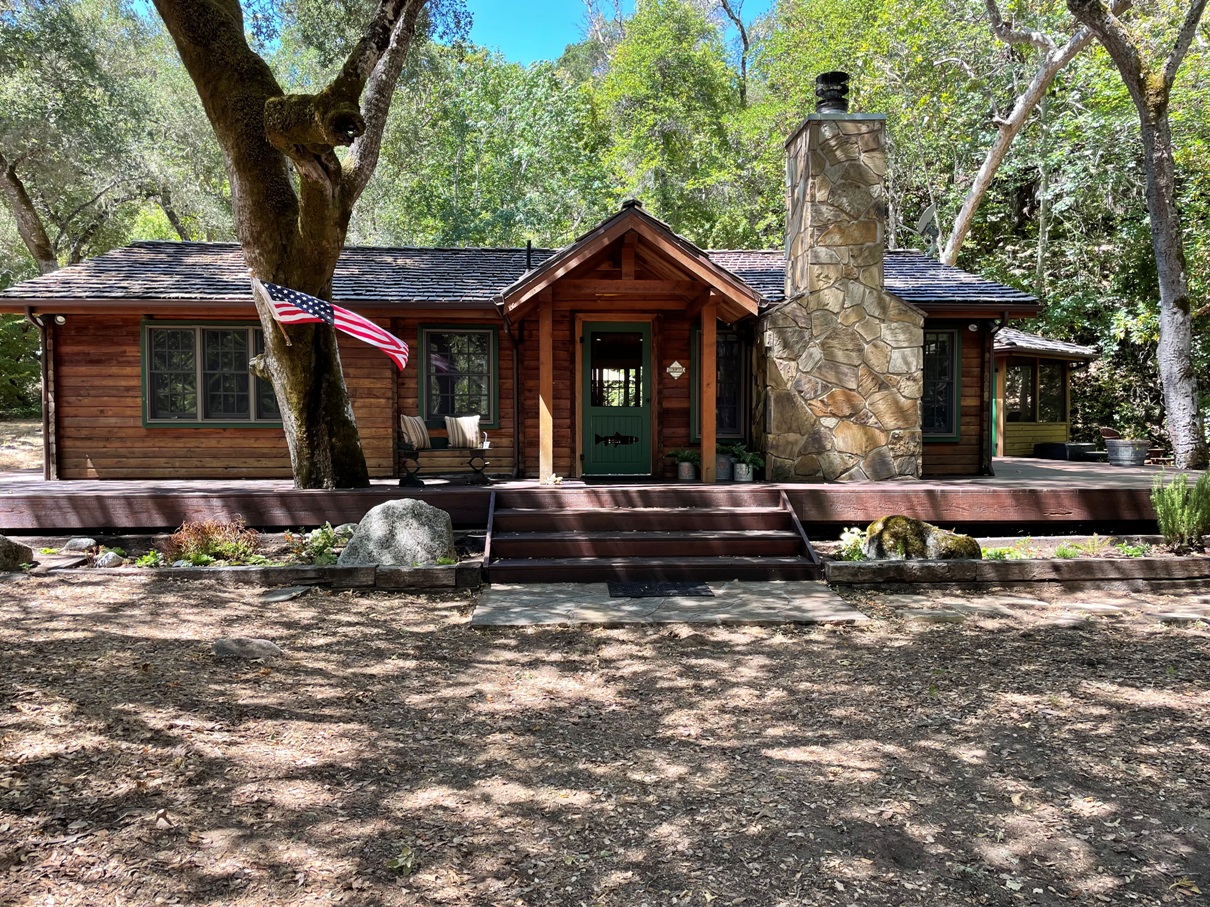 Cabin #28 is located along beautiful Black Rock Creek with it's own swimming hole. It is a four bedroom/3 bathroom cabin with a huge deck and screened in porch. Asking $890,000.00 unfurnished.
---
Currently this is the only cabin for sale, when others come up for sale, they generally they range in price from the $200,000.00's on up depending on the size, location, age and quality. This site is updated regularly to reflect the most current listing of cabins available. If you don't see exactly what might suit you, contact us and we'll try our best to find you the perfect fit. Last updated July 31, 2023.
---
Home
Recreation
Cabins
Map
Members
Contact