Clubhouse History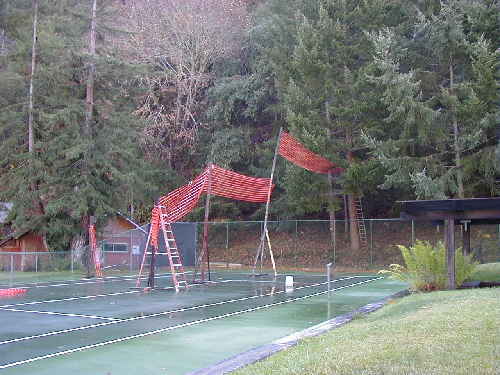 First ideas on location in 2003. Notice how we ended up building it around the redwood tree in the left side of this photo.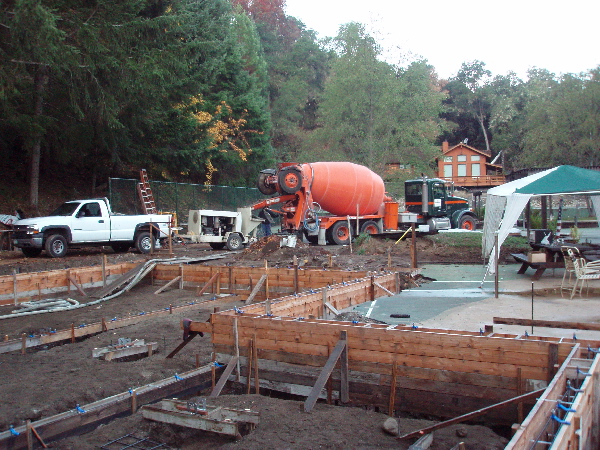 Poured 100 + cu. yds of concrete for the foundation in November of 2007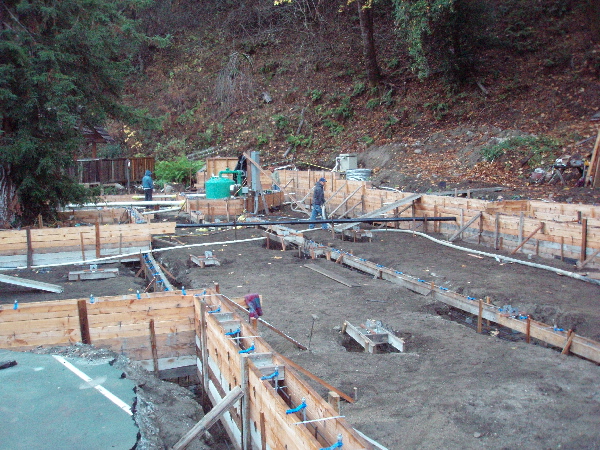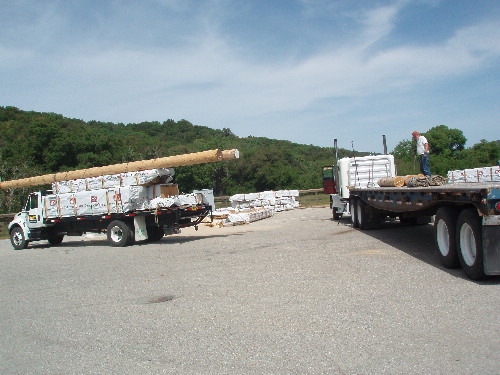 120 Tons of Logs delivered May of 2008. They were offloaded out at the Santa Lucia Preserve's maintenenace yard, then I had to shuttle them in on a smaller truck (pictured on the left) down our road.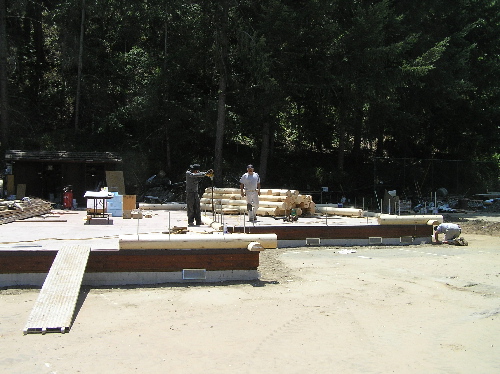 After being delayed a month from the Basin Fire, We started to layout logs in late July '08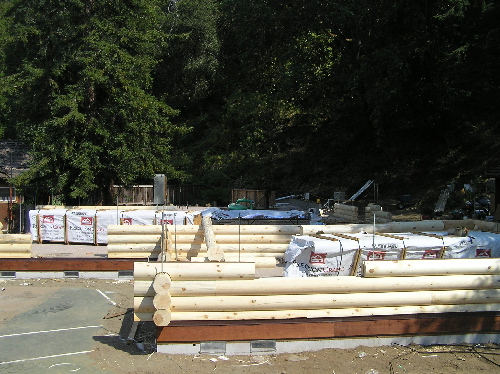 One weeks progress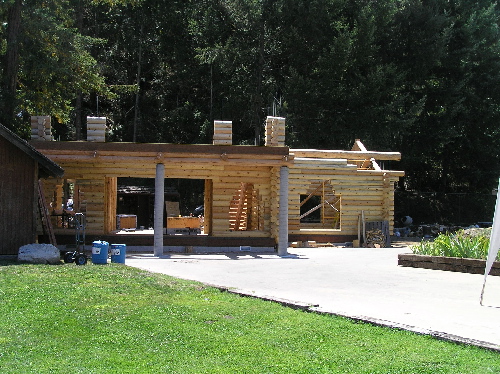 One months progress, late August 08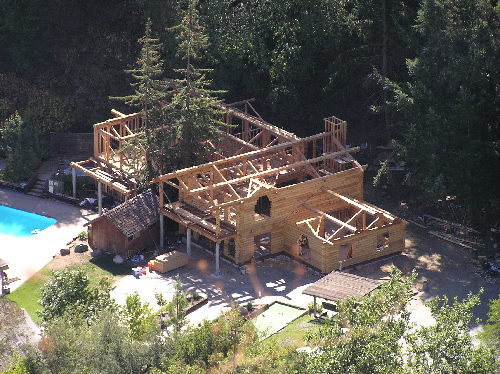 Roof taking shape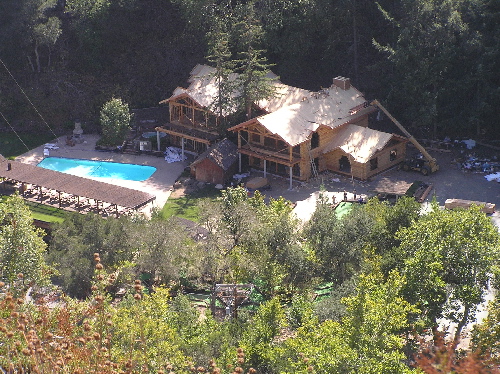 Mid October 08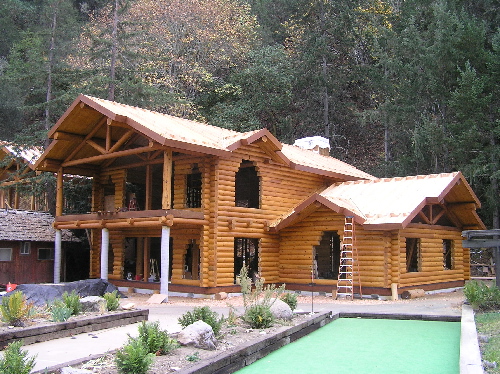 waiting for sprinklers to be installed, November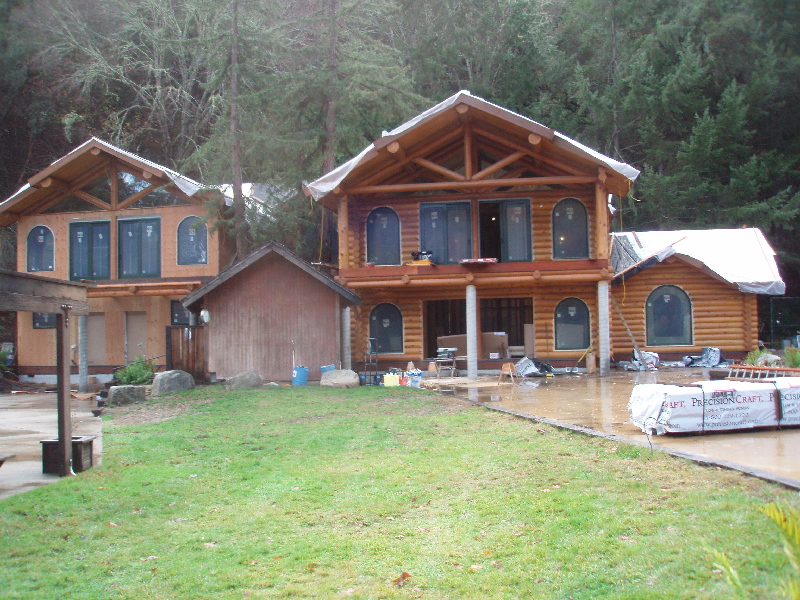 Waiting for the thaw... late December 08.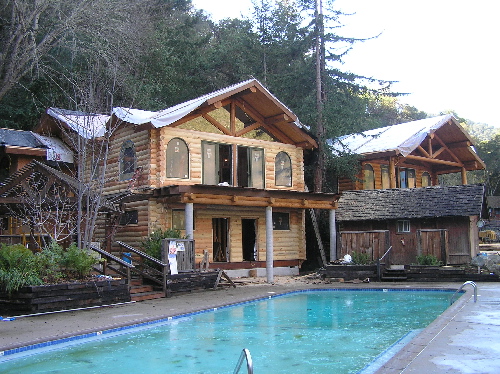 January...Still waiting... but in the meantime were installing the log siding on the left portion.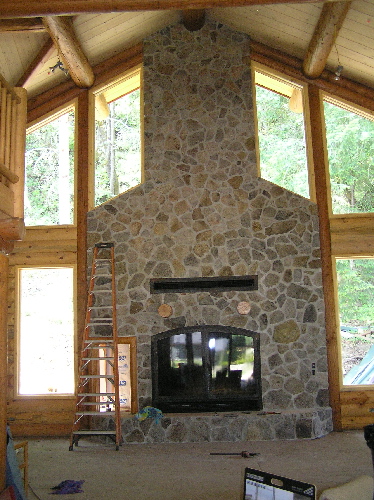 by the spring the fireplace was taking shape.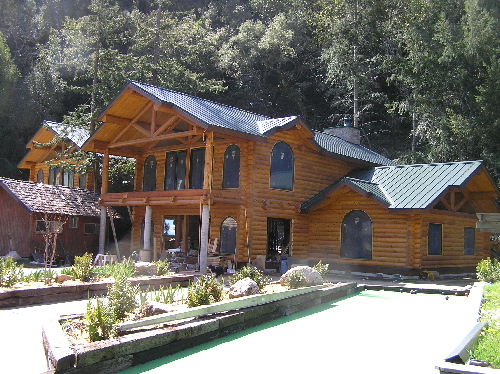 The metal roof was completed in March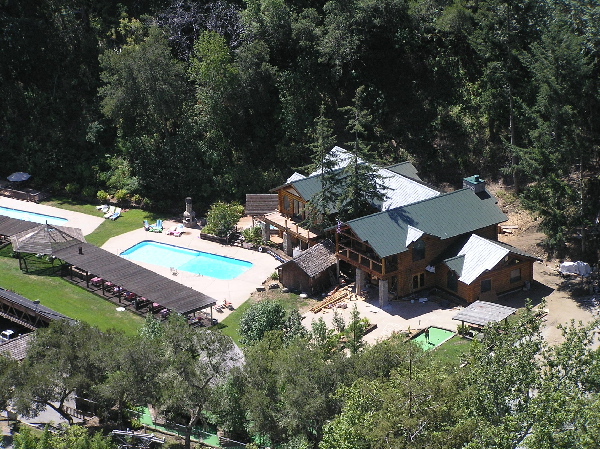 by early summer the exterior was really taking shape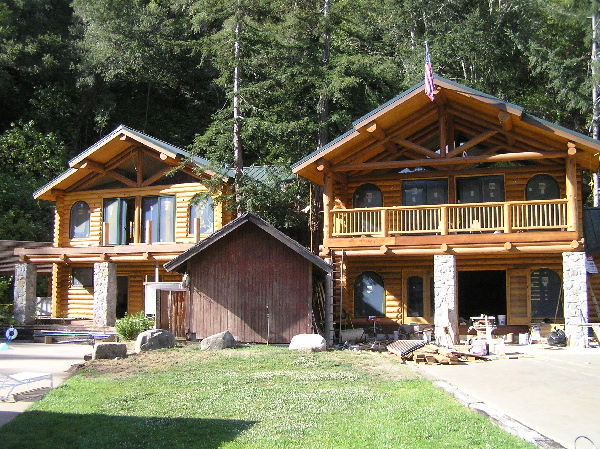 This shot from early July shows the progress of the stone columns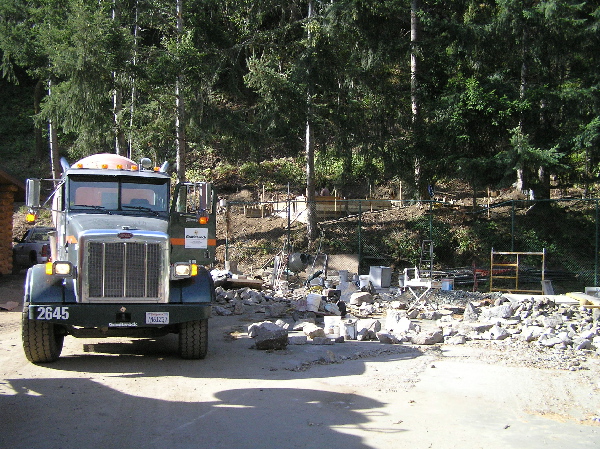 In preparation of moving the old changing rooms, a new foundation was poured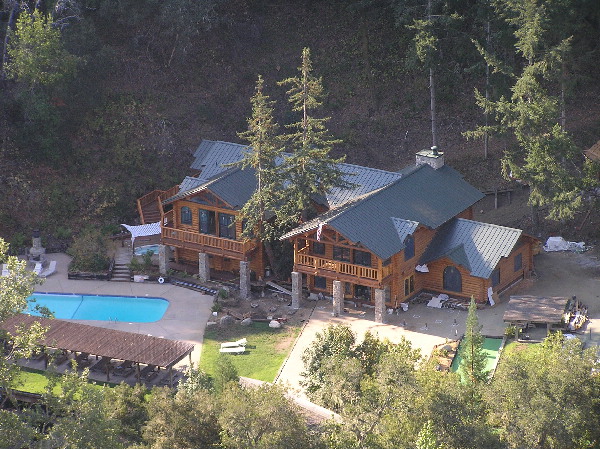 By Mid September '09 the front columns were complete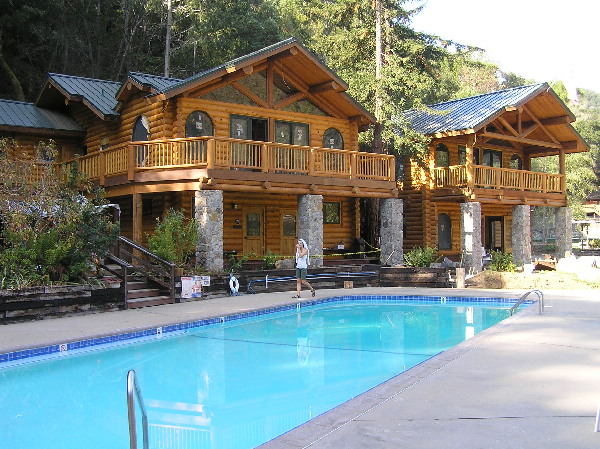 and the changing rooms have been moved!
---